What is an Advent Calendar?
The word advent has origins from the latin word 'adventus' which means arrival. The Advent Calendar counts the days till the arrival of Christmas. Advent calendars actually originated in Germany. And at one point in history, Nazi Germany tried to convert the advent calendar into an event that honours the fatherland. The advent calendar initially started as a cardboard showing 24 ''windows'' each displaying a christian scene or symbol. It is also said that it used to describe the story of the anticipation of the birth of christ. Today advent calendars can contain a multitude of small presents such as candies, chocolates or small sized beauty products. There is even a jam advent calendar! The most expensive advent calendar was made in the year 2007 which consisted of a massive wooden christmas tree structure that contained organic chocolate in each compartment.
While advent calendars were usually of religious nature, today they are enjoyed by a wide audience without any particular religious affiliation, as is the case with most Christmas traditions.
---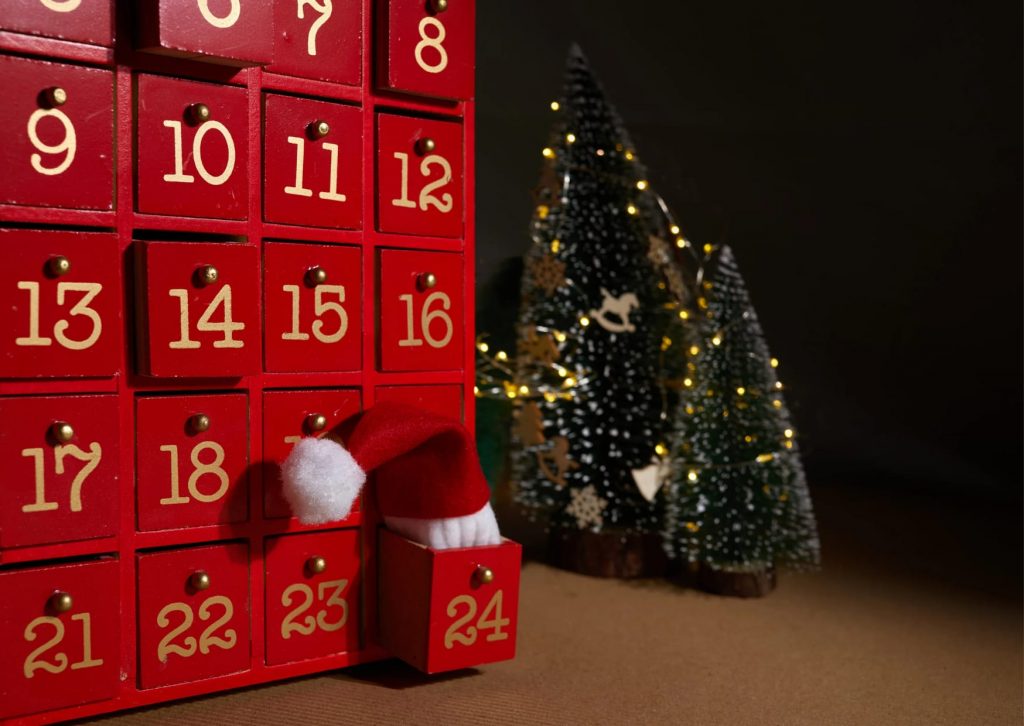 Another way of counting the days leading up to Christmas is an advent wreath. Which consists of four red candles that are lit up on each sunday before christmas. On the fourth Sunday you would have all four candles lit up thus marking that Christmas is near.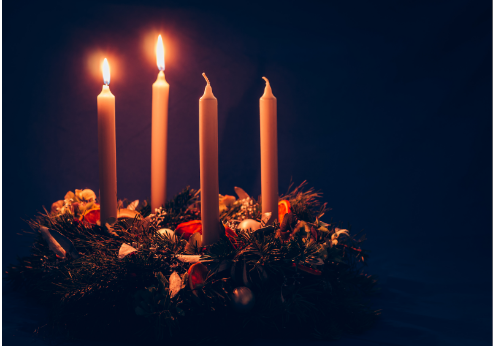 ---
Reading sources:
https://www.german-way.com/history-and-culture/holidays-and-celebrations/christmas/advent/
https://www.vox.com/culture/21805198/advent-explained-wreath-calendar-season-nazi-christmas-catholic#:~:text=Advent%20calendars%20
---