Events in WS22/23
Here are some upcoming events we have planned for the coming Semester (WS22/23). Check out some events we've had last semester here!
Make sure to follow us in Instagram to stay up to date with updates! If you have any questions regarding any of the events please contact our events team: events@av.rwth-aachen.de
Speed Friends and how to Survive Germany (12.10)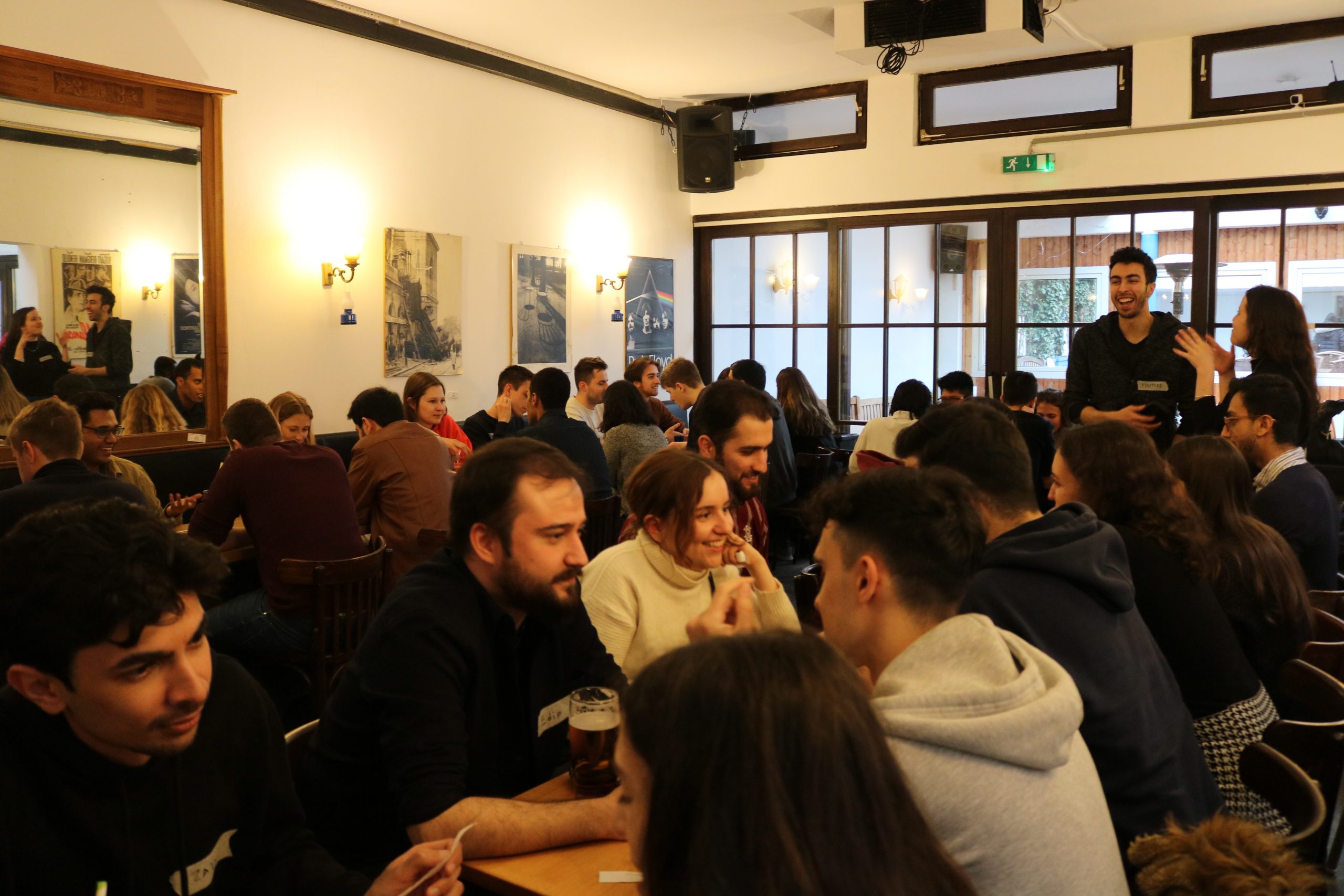 Do you want to meet fellow international students in Aachen? Here is the perfect event for you! You'll have a limited amount of time to talk with different people using ice-breaker questions. After that time you'll switch the person sitting in front of you, so you'll get a chance to meet everyone.
---
Visa Seminar (17.10)
Join us on Monday the 17th of October, we will be organizing a seminar about visas, residence permits, and the foreigners' office!🇩🇪🛂
We will start at 18:30 at Humboldt Haus but will open our doors at 18:00. At the end you will have the chance to ask our consultations team any questions you might have. 🤔
---
Pub Quiz (19.10)
A Pub Quiz is a trivia where you'll have to work in teams and there are different question categories! 💡🤔 You can join alone and meet some new people or join with your friends. More information to follow!
---
Nightmare at Humblodt Haus (30.10)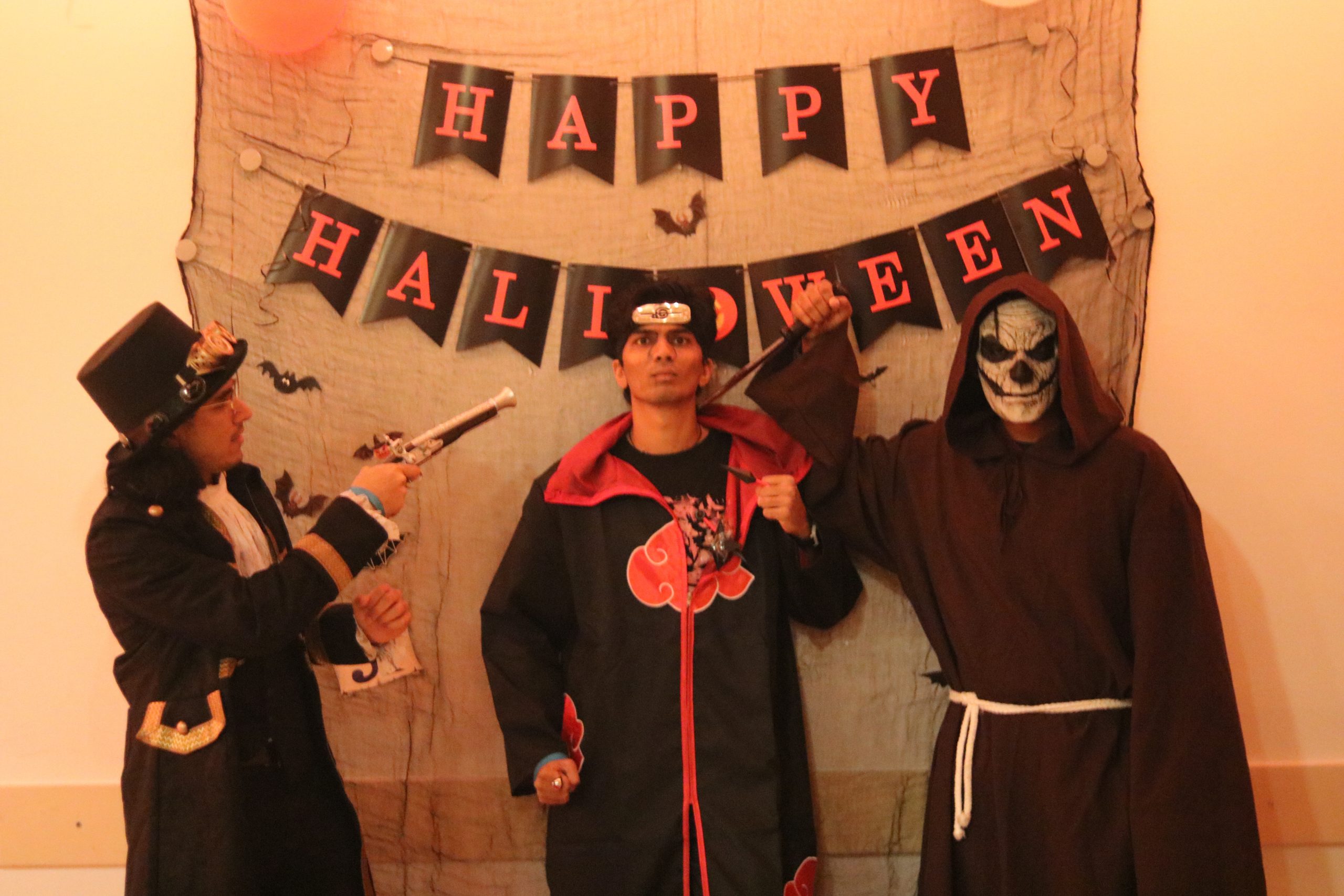 This 𝟯𝟬𝘁𝗵 𝗼𝗳 𝗢𝗰𝘁𝗼𝗯𝗲𝗿 the AV presents to you 𝗡𝗶𝗴𝗵𝘁𝗺𝗮𝗿𝗲 𝗶𝗻 𝗛𝘂𝗺𝗯𝗼𝗹𝗱𝘁 𝗛𝗼𝘂𝘀𝗲, the spookiest Halloween celebration of all! 🎃👻
The bash is going to start at 𝟭𝟵:𝟬𝟬 in 𝗛𝘂𝗺𝗯𝗼𝗹𝗱𝘁 𝗛𝗼𝘂𝘀𝗲 (Pontstraße 41), be sure to arrive on time as we only have a limited capacity!🧟‍♂️
Be ready for a night of music, dancing zombies, and fun! 𝗢𝗻𝗹𝘆 𝗽𝗲𝗼𝗽𝗹𝗲 𝗶𝗻 𝗰𝗼𝘀𝘁𝘂𝗺𝗲𝘀 𝘄𝗶𝗹𝗹 𝗯𝗲 𝗮𝗹𝗹𝗼𝘄𝗲𝗱 𝗶𝗻, so bring your scariest or most creative costume, and participate in our costume contest! 🧜‍♀️🥸🧌
You will be able to buy all drinks for 1€ 🧃
We hope to see you there! 👹🧛‍♀️🦸‍♂️
---
Run 'n Dine (19.11)
Our 𝗥𝘂𝗻 '𝗻 𝗗𝗶𝗻𝗲 is back! 🎉 Next Saturday the 𝟭𝟵𝘁𝗵 𝗼𝗳 𝗡𝗼𝘃𝗲𝗺𝗯𝗲𝗿 get ready to make new friends and enjoy a chill evening filled with delicious home cooked cuisines from all over the world. 🥙🍜🌭

❗The registration period ends the 𝟭𝟳𝘁𝗵 𝗼𝗳 𝗡𝗼𝘃𝗲𝗺𝗯𝗲𝗿 𝗮𝘁 𝟭𝟯:𝟬𝟬. For the registration we will use a separate software. Different than last time, 𝗯𝗼𝘁𝗵 teammates will have to register. 𝗣𝗹𝗲𝗮𝘀𝗲 𝗿𝗲𝗮𝗱 𝘁𝗵𝗲 𝘀𝗽𝗲𝗰𝗶𝗳𝗶𝗰𝗮𝘁𝗶𝗼𝗻𝘀 𝗰𝗮𝗿𝗲𝗳𝘂𝗹𝗹𝘆. You can apply here!❗

𝗧𝗶𝗺𝗲 𝘁𝗮𝗯𝗹𝗲:
18:00 Uhr: Appetizer 🥗
20:00 Uhr: Main course 🥘
22:00 Uhr: Dessert 🍦
𝗪𝗵𝗮𝘁 𝗶𝘀 𝗥𝘂𝗻 '𝗻 𝗗𝗶𝗻𝗲?
1) Sign up with a friend!
2) After the registration period, you will be sent a personalized dinner route, along with which course you and your friend will be cooking (either appetizer, entree, or dessert). This course will be cooked in your own kitchen.
3) Two other teams will join you, resulting in 6 people at your dining room table.
4) For example, if you and your friend are assigned the appetizer round, then you will cook and serve appetizers in your own home for 6 people including you. For the Main Course, you will go to someone else's home and be served some delicious cooking. For dessert, you will again move locations.
5) At a pre-determined time, each team will visit the home of another cooking pair. Always a different location, always new people, always delicious!
6) Getting together afterwards with your guests/hosts — strongly recommended!

🥟We encourage you to cook a dish from your home country (not mandatory, but would be nice!)
---
Game Night (30.11)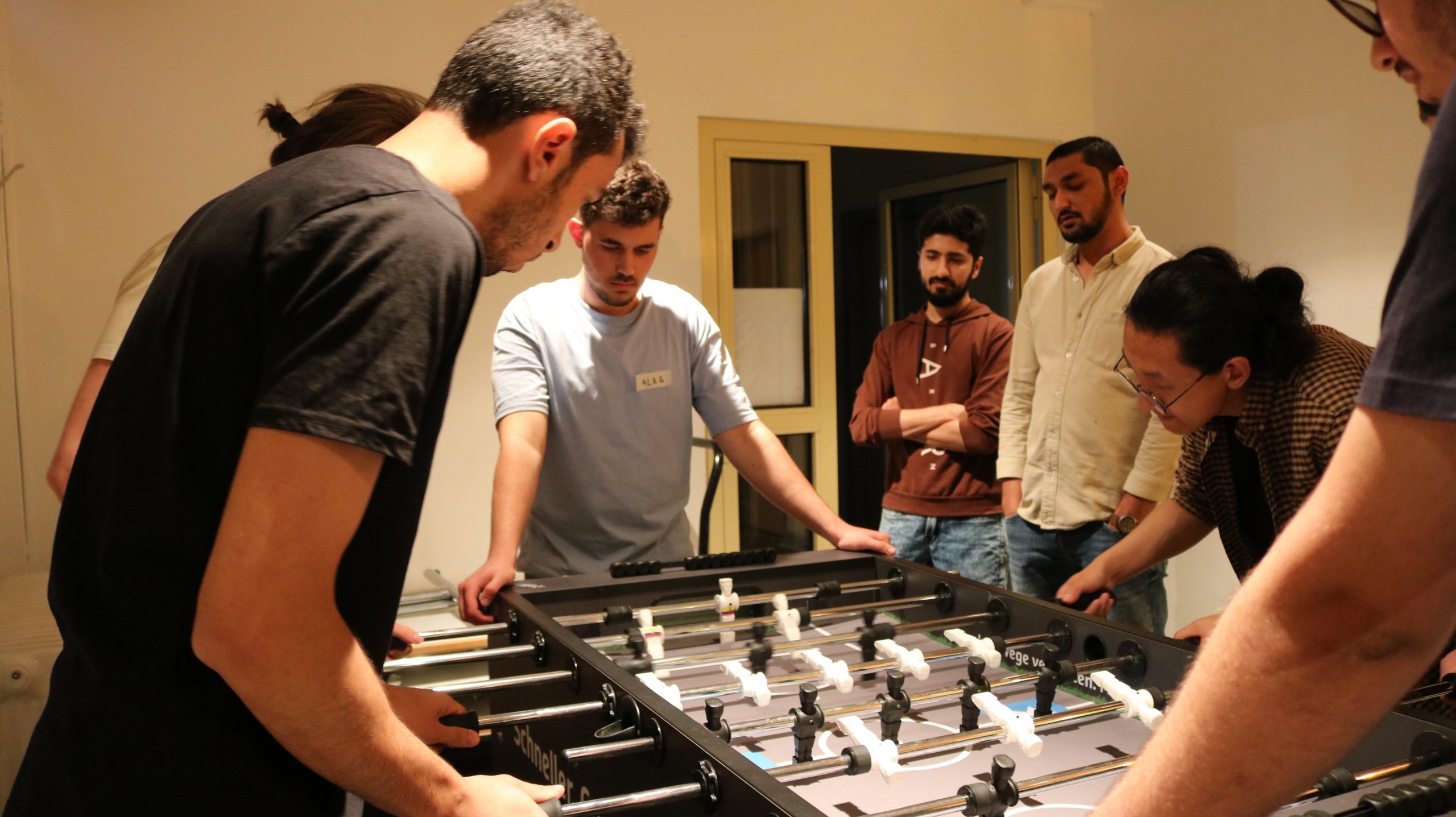 Test you skill in various different board games and other skill-based games against fellow international student. May the best player claim victory!
---
Holiday Party (14.12)
🚨Ugly Christmas Sweaters Alert! 🚨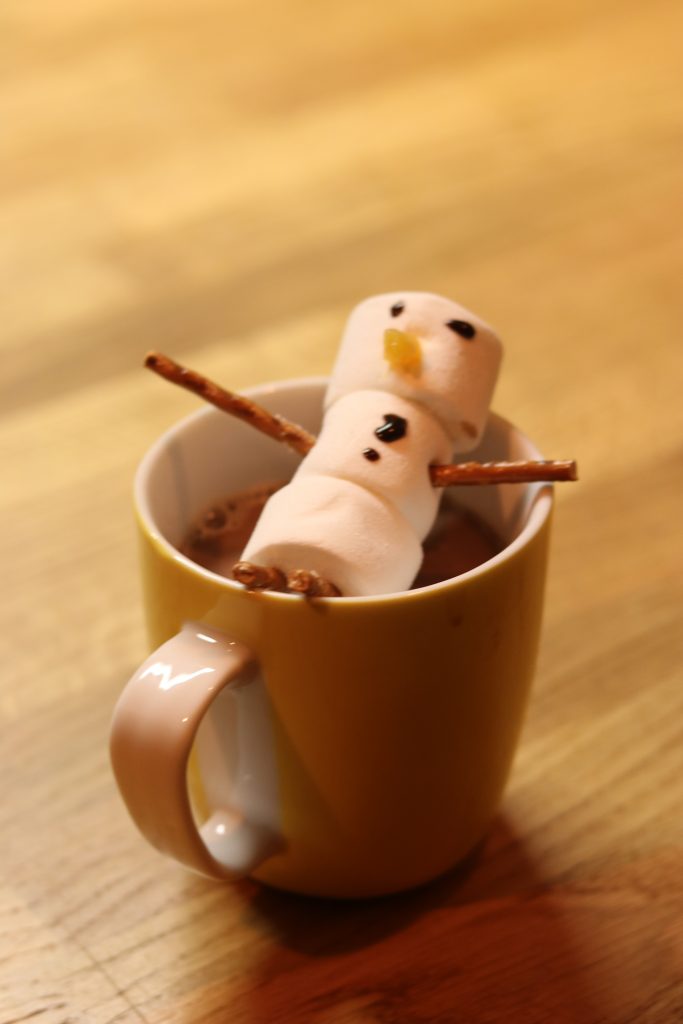 Be ready for the last get-together before the holidays!
Next Wednesday, the 14th of December, we are going to have a Holiday Bash at Humboldt Haus, to celebrate the winter time and the end of the year 🎅🌟
We prepared a cozy night, with fun holiday activities such as decorating a christmas tree, doing holiday arts and crafts, singing christmas songs and more! 🎊🎄 If you are still searching for original holiday decorations and postcards, it is the perfect opportunity! 🤫
Besides the usual beverages we will also have hot chocolate, punsh and glühwein 🫖 ☃️
---
Run 'n Dine (20.01.2023)
---
Want to show your card skills? Or want to beat all your friends in Monopoly? 🃏 Come by next Thursday, the 26th of January to Humboldt Haus to meet new people and then beat them in UNO! We will have a variety of Boardgames, including Halli Galli, Cards Against Humanity, Ligretto and more! 🃏🎲🎉
The event starts at 18:00 at Humboldt Haus! We hope to see you there! 🎉🤗
Game Night (26.01.2023)
More Information and Pictures coming soon!