Christmas tree
Did you know that the Christmas tree has origin to Norse Mythology?
The Christmas tree has been a staple of Christmas tradition, it's where the present gets place, and in some places around the world families go around the tree singing Christmas songs. The tree has inspirations from Viking -traditions in Scandinavia. The tree was place in Viking camps to symbolize Yggdrasil, the tree of life.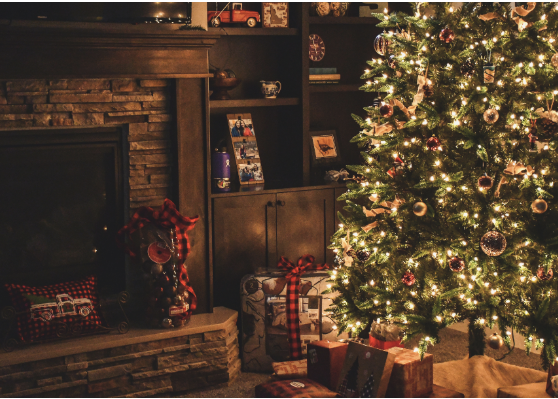 The modern Christmas tree originates during the Renaissance in Germany. Here the Martin Luther was said have put the first lights to a tree. This would then spread around the world and use different decoration to make the tree glow. Most Christmas trees have today a star in the top to symbolize the star that shone in the sky as Jesus was born.. In traditional Christmas tree on would put, living lights, cookies, roses, bells and so on.
When the Christmas tree is put up differs from family to family. Earliest is at the first Sunday of advent, or even on Christmas day. How long they stay differs also, commonly it stand till right after new year, some take it down as soon as it looses colour, and some even let it stay till Easter.
---
Reading Sources:
https://www.history.com/topics/christmas/history-of-christmas-trees
---