Our beloved 𝗦𝗽𝗲𝗲𝗱 𝗙𝗿𝗶𝗲𝗻𝗱𝘀 returns ⏰ the best opportunity to meet new people from all around the world! 🌍
---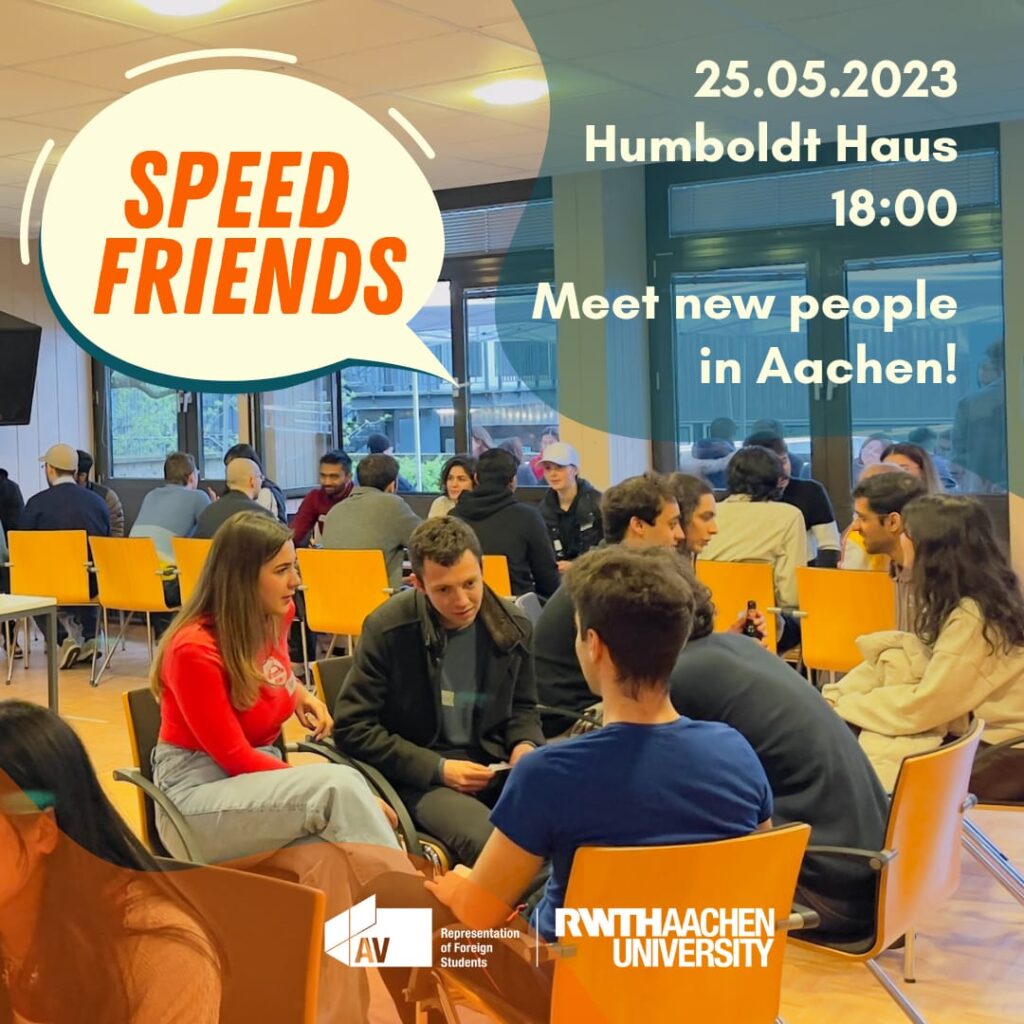 ---
The event will be on Thursday the 25th of May 𝗶𝗻 𝗛𝘂𝗺𝗯𝗼𝗹𝗱𝘁 𝗛𝗼𝘂𝘀𝗲 at 18:00.
How does Speed Friends work?
You'll have 3 minutes to talk to a person using ice-breaker questions. ⏱️ After that time you'll switch the person sitting in front of you, so you'll get a chance to meet everyone. After the speed run we'll get to talk more to everyone we got to meet!
Our events are for every student, not only for internationals or erstis. We hope to see you there! 🎉